The site you want, the way you want it. If you're looking to build from the ground up, tweak an out-of-the-box solution, or rework your existing site, our developers will team up with the creatives to create an ideal experience on every platform.
WordPress Development
WordPress powers 65% of all content-management system websites and 23% of the websites on the internet. Working with WordPress since 2008, we are custom WordPress development experts.
E-Commerce Development
E-Commerce is more than what you sell. It's the experience you deliver to your customers. Our team works with you to create a site tailored to the unique needs of your customers and business.
But the best way to get a feel for our css development is through our Subsidiary Giant Hat.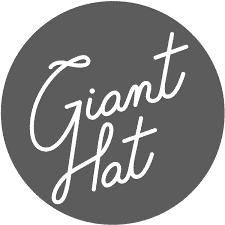 Meet Giant Hat
Giant Hat is a fully owned subsidiary of Thomson Printing, Creative & Graphics. Acquired in 2015, the need for a more robust software & app development team lead us to add their highly skilled team to ours. Learn more about Giant Hat and our very extensive web development experience.
Learn More >